invites to the Innovation Day
Innovation is defined as a successful exploration of new ideas. In the chemical industry innovation is a long-term process. The time frame for launching of a new product or introduction of a new material in the field of chemical engineering expands to even 10 years. Around 30% of these products needs continuous development and large investments aimed at the growth of their novelty and competitiveness. In the innovation ranking Polish chemical industry still takes distant place. Polish universities and research institutes complain over the lack of ideas absorption by industry. At the same time chemical companies regard the application level of these ideas as low. The aim of the session is to present successful examples of innovation in chemical industry and to discuss the mechanisms and tools that support technology transfer. The session is combined with panel discussion where our guests will answer participant questions. This session will be conducted both in Polish and English.
with talks of our distinguished guests: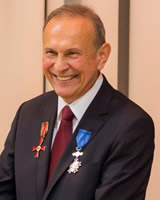 Prof. Andrzej Górak
Technical University of Dortmund, Lodz University of Technology
Initiator and coordinator of Innovation Day
Prof. Andrzej Górak received his PhD in chemical engineering in 1979 from TU Lodz and "habilitation" degree from TU Warsaw and RWTH Aachen in 1991. He was senior researcher at Hankel kGaA in Düsseldorf (1988 -1992). Since 1992 he is head of Laboratory of Fluid Separation in TU Dortmund University. Currently he is a professor Lodz University of Technology. His research interests are process intensification, separation processes and bioseparations.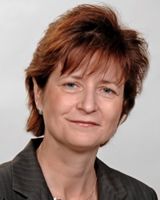 Prof. Gabriele Sadowski
Technical University
of Dortmund
Thermodynamics for Pharma: Practical application of fundamental knowledge
She received her PhD in Physical Chemistry in 1991. After being assistant professor in the Chemical Engineering department at TU Berlin, she moved 2001 to TU Dortmund where she is full professor for Thermodynamics in the Department of Chemical and Biochemical Engineering since then. 2011 she received the prestigious Leibniz award and became 2014 member of acatech – the German Academy of Engineering Sciences.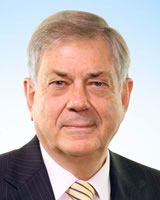 Mr Arne Sloth Jensen
EnerDry ApS
Large Scale drying in Superheated Steam under Pressure
He got his Master Degree from the Technical University of Denmark in 1966 and took job at the Danish Sugar Corporation. In 1981 he was manager on Stege Sugar Factory and got the idea to dry pulp in steam under pressure and started off a group of engineers, who made intensive research and development over 7 years. In 1998 he founded EnerDry ApS, where the steam drying technology has been further developed. He has been awarded with many prizes over the years. Starting from the EU Environmental Prize in 1987 and ending with the award for Best Drying Design and water removal capacity at the Fifth Nordic Drying conference Finland (2011).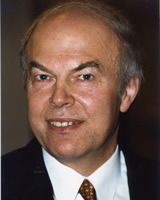 Prof. Leon Gradoń
Warsaw University
of Technology
From idea to applications: filters for industry
He received his PhD in chemical engineering in 1976. Since 1996 he is
a professor at the Faculty of Chemical and Process Engineering, Warsaw University of Technology. In years 1999-2005 he was a dean of the Faculty. Visiting professor: University of Houston, University of Cincinnati, Buffalo University, Hiroshima University, University of Salzburg, University of Lund. In 2006 he received award from the Foundation of Polish Science for the development of the theory of aerosol and microparticles transport process in gases and liquids and its application in technical and medical devices.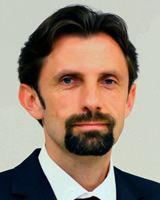 Dr.-Ing. Christof Gruener
Evonik
Innovation in multinational chemical company
Dr. Christof Gruener joined Evonik Industries AG in 2004 after earning his PhD in Chemical Engineering from the TU Dortmund University. After various positions in the Process Technology & Engineering Department, he moved to Mobile, USA, as Plant Manager in early 2010. Since 2014 he holds the position of Head of the Fluid Processing Department within Process Technology & Engineering in Hanau, Germany.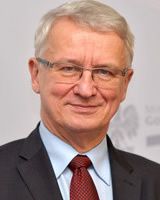 Mr Jerzy Majchrzak
Polish Chamber
of Chemical Industry
In 1973 he graduated from The Faculty of Chemistry at The Silesian University of Technology, specialization chemical and process engineering. He worked at The Institute of Heavy Organic Synthesis "Blachownia" in Kędzierzyn –Koźle. In 1998-2001 he was elected to the Mayor of the City of Kędzierzyn –Koźle. In 2002-2005 he was the President of the Management Board of Zakłady Azotowe Kędzierzyn –Koźle S.A. (ZAK S.A.). In 2006-2012 he was the Director of Polish Chamber of Chemical Industry (PIPC). He was the Director of Innovation and Industry Department, Ministry of Economy (2012-2016).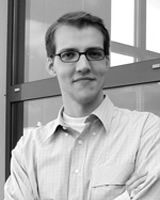 Dr.-Ing. Jan Mackowiak
ENVIMAC GmbH
Innovation implementation in the company ENVIMAC – based on the process of selective removal of CO2 from ammonia solutions – example of the collaboration between company and academia
He received PhD in chemical engineering at Technische Universität, Dortmund in 2011. In 2011 he finished economic studies at Ruhr-Universität-Bochum. Currently he works in ENVIMAC Engineering GmbH in Oberhausen, Germany and in ENVIMAC Polska Sp. z o. o., Ostrów Wielkopolski, where he is procurator. His work is concentrated on design, development, modernization and construction of apparatus and processes of fluid separation processes in chemical, petrochemical and process industry and in gas and water treatment.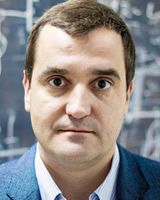 Prof. Piotr Garstecki
Institute of Physical Chemistry of the Polish Academy of Sciences
Walk the death valley – lessons from starting-up
He received his PhD in chemistry at the Institute of Physical Chemistry, Polish Academy of Sciences. In years 2002 - 2005 he was a postdoctoral fellow at the Department of Chemistry and Chemical Biology, Harvard University. He co-founded Scope Fluidics and Curiosity Diagnostics – two start-up companies that develop innovative products for medical diagnostics. His research focuses on fundamental questions in non-equilibrium systems and on the development of microfluidic technologies for life sciences.